The family that brews biodiesel together – stays together!!!

We have been using pure biodiesel (B100) since 2004, making our own for all our cars since 2010!  *** We have not been to the gas station to fill any cars since 2010 ***
Biodiesel 101 – some of the basics (my presentation):
Step 1 (get used cooking oil from friends):
Step 2 – filter it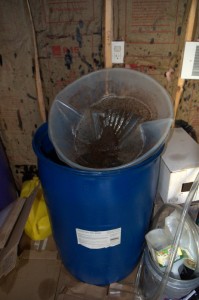 Step 3 – process it (use a fancy machine – it is easy!)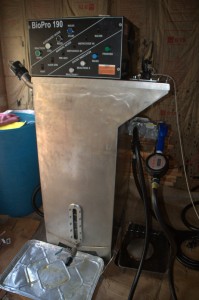 Step 4 – handle the leftovers properly…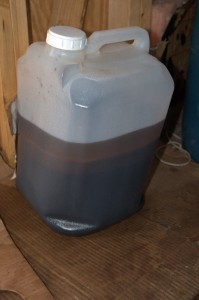 The best biodiesel processor we own – and highly recommended:
http://www.springboardbiodiesel.com/biopro190/howbp190
Matt and the rest of the crew are first rate.
We proudly buy our biodiesel supplies (KOH and methanol) locally in MD from NotSoBigOil:
Bill is a maker and user of biodiesel – and an all around great guy.
And for all other things biodiesel (Sulfuric Acid, Banjo Clamps, Strainers) and great reference, check out:
http://www.utahbiodieselsupply.com/
Before we made our own, we bought it from Taylorsville Shell – a commercial station just outside of Baltimore
National Biodiesel Board www.biodiesel.org (800) 841-5849
Maryland Energy Administration www.energy.state.md.us
Maryland Soybean Board www.mdsoy.org Susanne Zilberfarb (571) 333-0108